May 24, 2011 § Leave a Comment
Open Science: Shared Research on the Internet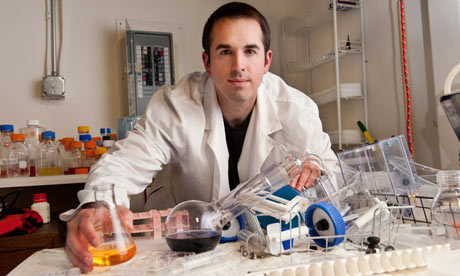 A new movement in research has started where people collaborate on making discovery by putting up their research for anyone to look at. This article explores how it works, and how it is shaking up academic institutions.

This photo is courtesy of Tour Expi (click on the pic for the whole image)
The Stockholm Syndrome Theory of Long Novels
Mark O'Connell writes on the reasons why people read long novels, even if they don't like the book.
April 13, 2011 § 3 Comments
By Kali Baker-Johnson
"They said it's comin' back around man. Back to the lyrics."
So starts "Failure", Lupe Fiasco's 2006 lyrical blizzard, and at the time it seemed like a silly assertion. At the time Bubba Sparxx's magnum opus, "Ms. New Booty", was sitting atop the rap charts and many believed lyricism long dead (side note: I actually like Bubba) . Although that thought was  not entirely off base it was unfair, people said it anyway. But now it seems it is coming back around.
I give you "6 Foot 7 Foot", Lil' Wayne's latest single. It peaked at #9 on the Billboard Hot 100, and as you can see it's 4 minutes of pure spit. A song like this doesn't get that high on the charts, as it breaks one of the fundamental rules of hit song making: it doesn't have a hook. Now that one rap song without a chorus has broken the Billboard top 10, it doesn't necessarily mean that lyricism is back. But it does mean something. Let me put it in some context.
Hip-hop and traditional song structure (verse, chorus, new verse, repeat chorus) have an interesting relationship. Since the earliest raps there was no need for a hook; they  improvised freestyles over DJ breaks at parties. The reason the DJ played breaks was to play the parts of the songs that everyone recognized, often the chorus repeated over and over to keep the party going. The  beat itself served the purpose of creating the resolution that choruses provide. As a result a lot of the early hip-hop classics were hook-less, such as RUN DMC's highly influential "Sucker MC's" and many songs from Eric B. and Rakim's seminal album Paid In Full. Others simply used a new sample break or DJ scratching to break up verses; DJ Premier used the latter to such an extent it became his signature.
However, as hip hop became more commercial hooks became a must, particularly sung hooks by a popular R&B artist. And as Southern crunk music began to dominate New York boom bap hip-hop in the early years of the new millennium (and hip hop record sales hit new lows), verses (lyrical or otherwise) became almost unnecessary.
From early on rappers who prided themselves on their lyrical abilities viewed hooks as a crutch to make weak rapping listenable. Many rappers, ranging  from Jay-Z to Murphy Lee to Shaquille O'Neal, have written songs boasting about their lack of a need for a chorus. One of the best reviewed rap albums of the past decade, the Madlib/DOOM collaboration Madvillainy, eschews hooks almost entirely along with pretty much every other pop music convention. However, the ability to write a great hook ,or find some who'll write one for you,  is often what separates the really good MC's from the really successful MC's. Even some of the greats like Common, who until recently was an underground legend without much mainstream success, have talked about the struggle to write a good catchy hook.
Now take  all that into account when you read that Lil' Wayne's "6 Foot 7 Foot" broke Billboard's top 10. Think  about the fact that this is his second single without a hook to do so, after 2008′s ubiquitous "A Milli". During  the release of these two songs, The Roots released the hook-less "75 Bars (Black's Reconstruction)" as a single and Asher Roth released the hook-less single "Lark on my Go-Kart" as his début. And then there was this:
This was a  sonic monument to lyrical hip hop. This made it to the Billboard Hot 100. Without a hook, music video, a record label, an established audience for the artist (this was another début single) or even an on-record co-sign. This happened without any fear of alienating audiences with references to Nikola Tesla, The Friends of Islam, or rapping in Arabic. Things might have started coming back around with "A Milli", but this was a game changer.
So did "Exhibit C" put the nail in the coffin of hook-centric overly poppy rap? No, but it demonstrated that there is still an audience for the kind of pseudo-intellectual lyrical hip hop that dominated much of the 90′s golden age . And it was symbolic of a change of the guard. Lupe Fiasco, despite all his recent label troubles, is at the top of charts while the King of Crunk Lil' Jon is holding back Meat Loaf on The Celebrity Apprentice. The hottest new group on the hip hop horizon is Odd Future, a group of foul-mouthed LA skaters who, while making music with very divisive content, everyone agrees are lyrical monsters. The collective's two most popular songs, "Earl" and "Yonkers", are both without hooks.
Kali Baker-Johnson is a film maker in the New Jersey/Philadelphia Area. His directorial debut, the short film "Johnny's Leaving", has screened at seven juried film festivals, including the New York City International Film Festival, and won Best Undergraduate Film at the Diamond Screen Film Festival.
April 7, 2011 § 1 Comment
By Moses Barks
You want to know why anti-immigration laws and politicians are nothing but racist?
Because Robert Pattinson is famous. That's why.
Ask the anti-immigration bigots in America why they want to keep the Mexicans (and it's always Mexicans) out, and they'll give you the go to face-saving answer: "They're taking our jobs." This is the go-to phrase when times are tough and jobs are hard to find like they are now.  It feeds into people's fear about their safety and stability and it works every time.
But here's why that's bullshit. Robert Pattinson is not an American citizen. He's lived in New York City for the past few years now, and maybe he will be one someday, but he never would have been here in the first place if it wasn't for Twilight, that franchise we've all come to love hating. He was still living in England when he booked the role of Edward Cullen, a role for a movie based in America, set in an American town, about American characters.  Instead of hiring any of the tens of thousands of American male actors,  Summit Entertainment flew him out here, all expenses paid and gave him a big old paycheck. At the end of the day, an American job was given to a foreigner. Twilight was outsourced.
And this happens all the time. While all these assholes in Arizona worry  about a Mexican risking his life to jump a border and wash dishes for pay no one in their right mind would take, millions of dollars are going to people who don't even live in this country at all, doing a job that people actually want.
When The Amazing Spider-Man comes out next year, Andrew Garfield will become the new Hollywood BrIT boy. Make no mistake, Marvel isn't just rebooting the franchise to start over; they want a younger audience, and a female one at that. You think Gwen Stacey was chosen out of chronological girlfriend order? She was always more of a damsel in distress than Mary Jane was, and that's what girls want to see.
And he's not the only one: Henry Cavill is the latest actor to play Superman in the upcoming reboot. Cavill (who was at one time also considered for Edward Cullen) also hails from the United Kingdom. That's right, it's' gotten so bad that an Englishman is fighting for truth, justice, and the American way. Does any of that sound right to you? while on that topic, WB recently announced that after The Dark Knight Rises comes out, the franchise will immediately be rebooted again to include the upcoming Superman in the same universe, thus starting the WB's official push to make a live action Justice League of America film. Assuming that Green Lantern will also have something to do with this, let's make a who's who list of the actors playing them:
Superman: Henry Cavill (U.K.)
Green Lantern: Ryan Reynolds (Canada)
Batman: Christian Bale (U.K.)
The most powerful and popular American super-team in history, and as of yet, not one character is played by an American actor. Millions of dollars are being given to these people. People who until the franchises came calling had no intention of even setting foot in this country. And why isn't anyone saying anything about it? Why doesn't anyone seem to have a problem with these people taking our jobs?
Because they're pretty and white. To put it bluntly, they can pass. They don't stand out, so no one thinks to notice, and even when they do, they have those cute little accents that make all the girls go nuts. Go to the house of any anti-outsourcing, anti-immigration politician with a daughter, and five bucks says you'll see a poster of Robert Pattinson on her wall. These aren't just jobs they're getting; each role I described above comes with a three-picture deal for the actors. Timed out right, that is close to ten years of guaranteed work, with who knows what other projects coming in between. That's a career. And you're worried about the guy cutting your lawn for five bucks and hour?
It used to be that when Hollywood wanted to find the next big thing, they went to New York. Al Pacino, Dustin Hoffman, Gene Kelly? They didn't move to LA straight out of high school to make it big, they were plucked from the New York stage and given a shot by someone who saw something in them. What's happened to that? Where has that gone? Breakthrough roles are now given to actors that already have screen credits to their name. But how are young actors supposed to get on screen when their roles are being given to people who live countries away?
The saying goes that art imitates life. If an industry that creates art can't employ people in their own country, what does that say about the real world? If someone wants to move to this country and make a life for themselves, I'll say "go for it, that's the American dream." But what is happening to actors is wrong, and it's happening right in front of us and  no one is doing anything about it.
Cheers.